Theme Message Music-Sounds Of Blackness: Optimistic
The recorded message today continues briefly about a personal spiritual walk while in the church and the mentioning of a historical voting event for the state of Georgia. After the Georgia state win for turning the state from Republican (Red) to Democratic (Blue), a riot took place that cost the lives of four people while Trump (Republican) supporters breached the capital in what is now considered a "domestic terrorist" attack. Many are now raising the question of "how" the behavior was allowed with not having enough security protection in place. Many are also saying what a difference of outcome it would have been if this was black and brown people attempting to do the same thing or if it was a Black Lives Matter peaceful protest. In news reports, it has been stated that only close to seventy people were arrested for their violent acts and disrespectful behavior. Some are calling Trump a cult leader after this incited incident on capital hill.
A Moving Historical Moment For Senator Elected Rev. Raphael Warnock, Jon Ossoff, And The State Of Georgia.
Stacey Abrams Continues The Fight 800,000 Registered Votes Later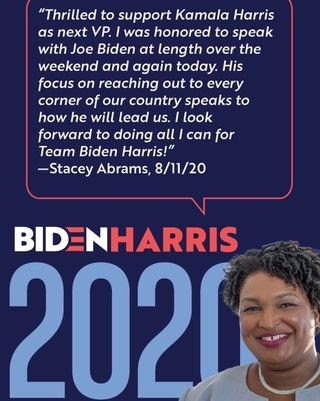 If you value the content on this website any and all donations are accepted in great appreciation. Please subscribe and thank you for your comments on the recordings or article below: